Every upholsterer has a stash of frames with "good bones" to restore and sell on or have in shop as examples of their work. The offers to take pieces come from every where, not to mention purchasing directly a good antique or two from market or dealer. This 1940's sofa was something I couldn't turn down, as it has great curvy shape which is fun to dress, extra long (a good place to nap) and had been very well taken care of over the years.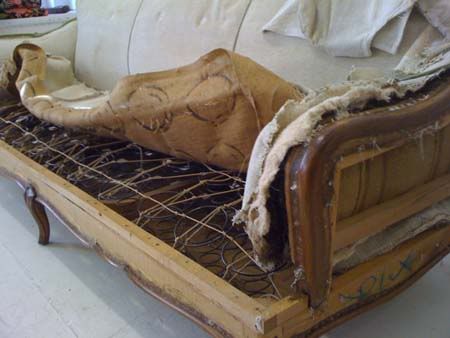 I neglected to take a good "before" picture - but suffice to say it was just a plain off-white 70s or 80s chenille with green nylon velvet welt cord trim. It sat in shop for the longest time while I thought about what to recover it with AND I didn't relish the idea of 60 some-odd handtied coil springs in seat and in inside-back to retie.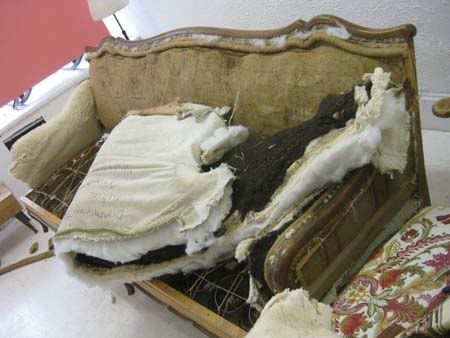 It took-down easily because of the hand-tacking of previous upholstery. Springs were quite sound, and only required reinforcing with new ties and same story with inside-back. The last upholsterer also had changed it from a spring-edge to a hard-edge, so that saved me some time as well. All the padding on this beauty is dense curled hair hardly even dusty - this attests to the draft-free tightness of the house where it resided for years and it's former occupant's good housekeeping!
I've been on a black and white jag for about 3 or 4 years now in textiles and have always loved art done with pen-and-ink and 19th century engravings. I wanted to see something checkie, criss-crossy. Thought about swirly organic shapes, but lean towards geometric and thought it'd be interesting to try that on the curvy sofa - shapes with hard edges. Here are a few inspirations I kept coming back to: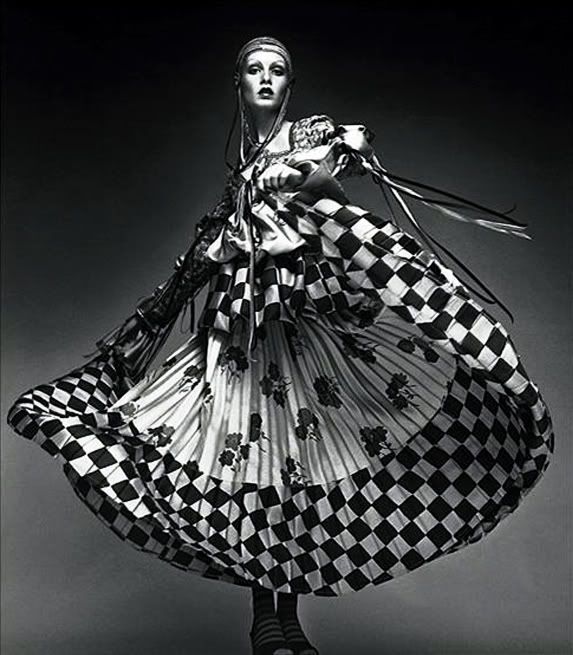 The picture of Twiggy in Bill Gibb designed dress, 1971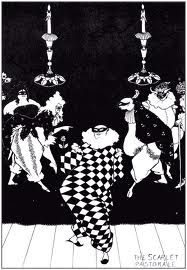 An illustration by Aubrey Beardsley, 1890s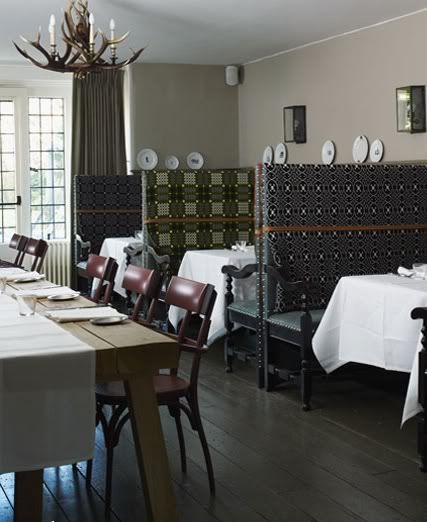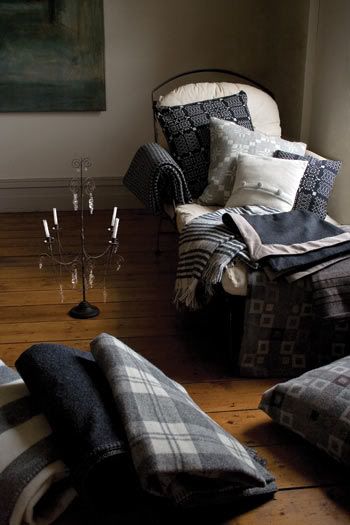 See where I was going with this? Then we saw artist Frank Gaard's show at CoExhibitions last summer and that clinched the deal for me. I loved the black and white patterning in his Art Police comics of the 70s punctuated with great bursts of color on painted canvas. The gallery was also showing some of his wife Pamela Gaard's portraits and I was just bowled over by the color combo's with b&w.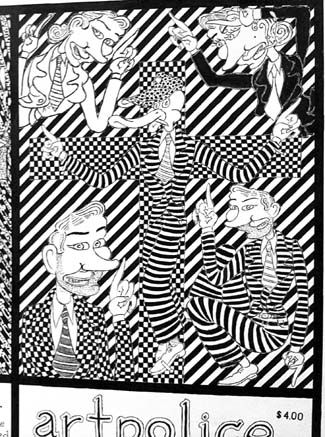 Art Police zine cover, 1979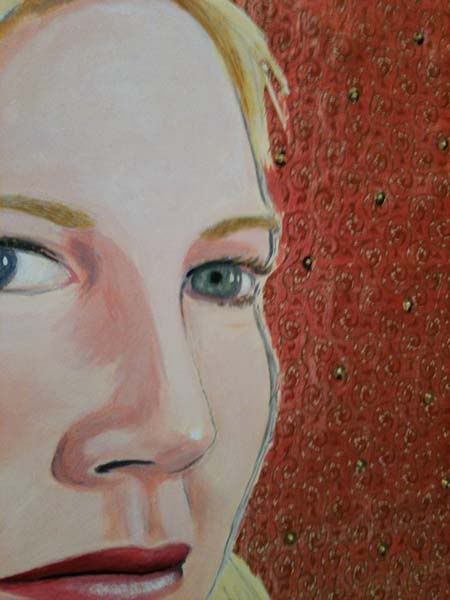 One of Pamela's gorgeous portraits
I got my hands on a thin cotton print by Timeless Treasures and was in comic illustration heaven looking at this fabric as I upholstered. The optical tricks didn't bother me at all , in fact I like it's shifting nature, tho plenty have commented they can't look at it. And in true irreverent Art Police fashion, the sofa begins to not take itself so seriously, revels in caricature and shows it's curves straining against ever-expanding checks, the printed lines can't contain it's bossomy nature
Before sewing the covers for 3 cushions that I ordered super-soft 30/70 feather down inserts to replace the old foam, I thought about mixing b&w fabrics...and I gotta say, I love this mix - I'm still thinking about it
We visited Pam and Frank at home and I was further inspired by the mix of color/texture in their home/studios and garden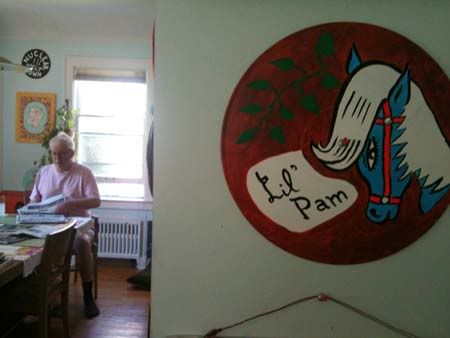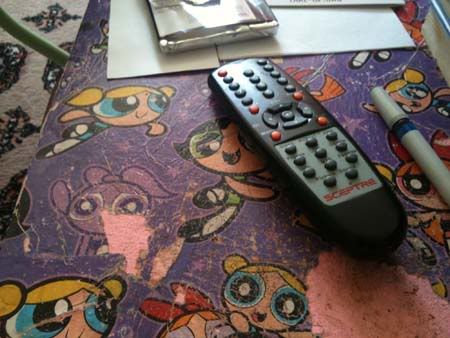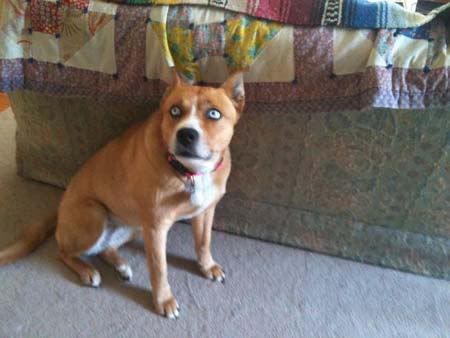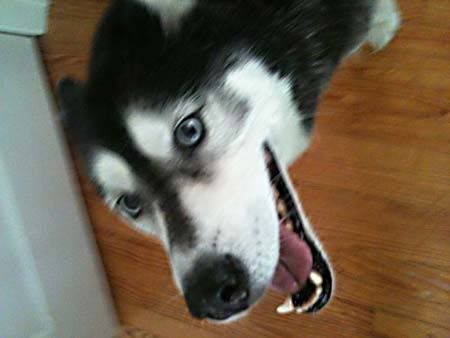 My boyfriend had his portrait painted and Pam mixed textiles with oil pastels for her likeness of Jeff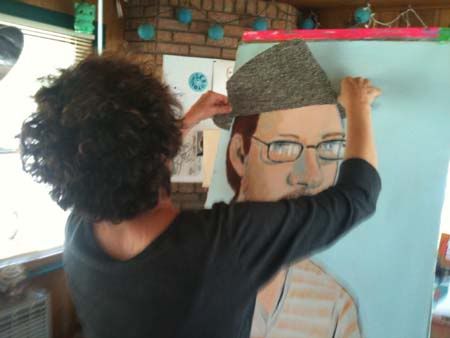 Here's Jeff at Frank's Walker show with his portrait...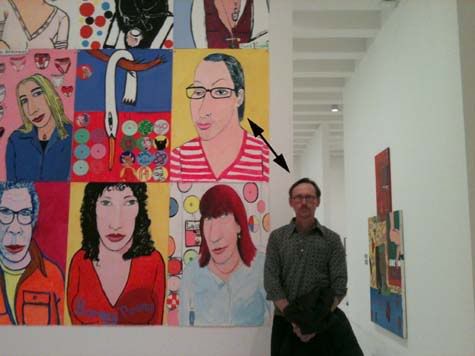 I loved an interwoven chevrony pattern that was appearing in a lot of Pamela's work which gave her paintings a further fabric-of-life feeling.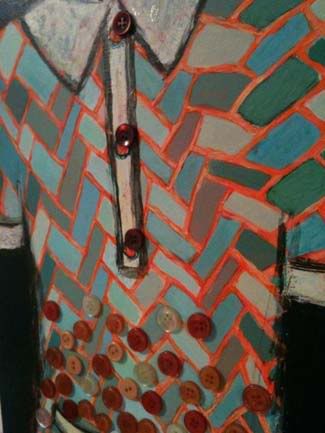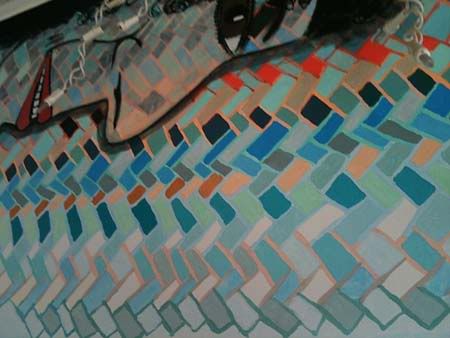 Being friends with her on facebook gave me opportunity to see her frequent visual status reports of new work - she is prolific! and we soon struck up a deal to feature her in the neighborhood art crawl here in Longfellow, at Miller Upholstering. I asked her to upload some of her fantastic patterns and drawings to Spoonflower so I could order yardage and make some accents for what I was now calling the Gaard Sofa. You can go to her page on spoonflower via that link and purchase some for yourself...or come here and buy these! I feel it's a short matter of time before hot florescent colors hit the interior scene. You can say you got there first with a Pam Gaard original!